---
Please click here for the Shepton High School Website
---
COLLEGE PRESENTATION POSTPONED
Unfortunately, after conferring again with the Campus and District Administration, the Lee Dee Sachs College Presentation has been

POSTPONED

at this time.
We are looking forward to rescheduling this event in the Spring where we can receive some expert guidance that will be directly beneficial to our Sophomores as they begin planning for the important Junior year of high school.
For the time being, we are fortunate to be able to provide some

resources

for you to start the college discussion with your student.
See below:
For more information, click on the appropriate links: FAFSA overview, College Curriculum Requirements, Writing College Essays, College Essays Help, NYT College Essays, College Essay Application Guide, WSJ Secrets of Elite College Admissions, and College Admissions Bio for LeDee Sachs
---
A Texas PTA Life Member Award is a high honor bestowed upon an individual who has made a worthwhile contribution to the well-being of children and youth. He or she (while usually a member of the PTA) does not have to be a member of the PTA, nor must the service for this honor being bestowed be connected with PTA.
Texas PTA Extended Service Award is the highest honor that can be presented to an individual who has been actively involved in the Texas PTA for at least 10 years and has previously been honored with the Texas PTA Life Member Award noted above.
To nominate a Shepton parent, teacher, or staff member, please complete this
form
.
Completed forms should be submitted by
Tuesday, December 1
to Kara Grimes, VP of Membership Shepton PTSA, at
membership@sheptonptsa.org
.
---
Grant Halliburton Foundation was established in 2006 in memory of Grant Halliburton, a Dallas teen who battled depression and bipolar disorder for several years before his suicide death at the age of 19.
Grant Halliburton Foundation offers a variety of programs, presentations, and an annual conference on mental wellness, suicide prevention, bullying, resilience, and other issues impacting youth mental health.
https://www.granthalliburton.org/
Shepton PTSA would like to offer these virtual presentations to your family. The links are available for your viewing for 30 days. We hope you will watch these together as a family and that this will start some important conversations.
Student version – Bounce Back, Building Resiliency
https://www.granthalliburton.org/sheptonhs
Password: BounceBack2020
Parent version – Safe! Staying Mentally Well During Crisis
https://www.granthalliburton.org/plano-safe
Password: Safe!2020
---
---
Visual Arts
Adithi Rallapalli Award of Excellence for "Unlabeled and Indistinct"
Rishabh Narayan Award of Merit for "Untangled Sunrise"
Alexa Watkins Honorable Mention for "I matter because"
Photography
Arjun Kalyandurg Award of Excellence for "A Voice for the Silent"
Music Composition
Brendan Roy Award of Excellence for "Dark Rain"
All Award of Excellence entries will move onto the PISD Council level representing Shepton. Good Luck artists!
---
ATTENTION BLUE NATION!
This is your chance to represent the BLUE NATION and own an official 2020 Blue Nation T-shirt! Each year, the Wolf Den PTSA provides the official Blue Nation t-shirt to all 2600+ students and 250 staff members at Plano West Sr. High School free of charge in an effort to promote our "Blue Nation" community. This year, the Wolf Den PTSA is excited to offer the official 2020 Blue Nation T-shirt for purchase to all our Plano West feeder schools! A portion of the sale of each 2020 Blue Nation t-shirt will be donated directly back to your feeder school PTA as designated when ordering your shirt. Blue Nation shirts are $10 for Youth Small to Adult XL, $12.50 for Adult 2XL and $13.50 for Adult 3XL with sales tax included and $2 of every shirt purchased will be donated back to the PTA of your choice. Our hope is to increase our Blue Nation visibility, promote a sense of community among all the Plano West feeder school families & staff, as well as supporting our feeder school PTA programs and campuses because together we are all part of the BLUE NATION!
To order your 2020 Blue Nation shirt, click here or visit our website at www.wolfdenptsa.org. For questions, please contact Venetia Robertson at programs@wolfdenptsa.org. Go Wolfpack!
T-shirt delivery: keeping in mind that some students are virtual and some are face-to-face, we wanted to give you the option to choose porch pick-up or we will coordinate delivery to the feeder school campus you belong to. If you have any questions, please do not hesitate to reach out to myself or our 1st VP Programs, Venetia Robertson, at programs@wolfdenptsa.org.
Thank you for your support of the Blue Nation & Go Wolfpack!
Rhonda Snyder
President, Wolf Den PTSA
Venetia Robertson
1st VP Programs, Wolf Den PTSA
---
Shepton 2021 Yearbook:
The 2021 yearbook is now on sale!
You can purchase the 2021 book online at jostensyearbooks.com or by clicking on the below link:
---
---
Shepton Stallion Athletic Booster Club
Welcome to the Team! To stay informed of our Sports Teams and Booster Club events and activities, please visit our website at www.SheptonStallionClub.com. Please create an account and/or LOG-IN first. Please update your Family Information and Student Form indicating your child's grade and sport. Then, follow the tabs to the services offered by your Shepton Stallion Athletic Booster Club. Our Booster Communication comes from your association with us. We hope you will find our resources helpful. We welcome your involvement and hope you will continue to be your child's greatest fan!
Laura White, Shepton Stallion Club President President@SheptonStallionClub.com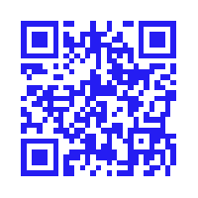 ---
2nd PLACE IN THE PEANUT BUTTER DRIVE
Thank you to all who donated. Shepton received 2nd place in the Peanut Butter Drive!
---
IMPORTANT DATES
November 30 - Friday, December 11 – Gift Card Donation Period
December 14 – Cohort B Synchronous Day
December 21st- January 4th- Winter Break
January 5th- First day of second semester
Subscribe to the PTSA Calendar
---
LEGISLATIVE NEWS
Governor Abbott has waived the grade promotion requirements for 2020-21 STAAR testing. Your Texas State PTA is advocating for a complete waiver of STAAR for this school year given all the additional issues related to Covid-19. If you'd like to share your opinions on this, contact your state legislator via this link .
See more information HERE
---
2020-2021 VOLUNTEERS
New Plano ISD Volunteer Management System Now Live
Plano ISD is excited to announce the launch of our new volunteer management system, VOLY, for the 2020-2021 school year. The new system is now live and can be accessed at pisd.edu/volunteer. While Plano ISD is not able to host volunteers onsite at this time, logging in now will allow you to get a head start on completing your volunteer application, online orientation and criminal history check. These three requirements must be completed annually to be eligible to volunteer in Plano ISD.
For technical assistance with your current volunteer account, including your username and/or password, please contact the Plano ISD Help Desk at helpdesk@pisd.edu or (469) 752-8767.
Thank you for your patience as we transition to a new volunteer management system in order to improve the experience for our volunteers who are valued partners in the success of our students. We greatly appreciate your willingness to invest your time and efforts into supporting Plano ISD students, families and staff. If you have any questions, please contact askPISD@pisd.edu.
---
Help OUR ptsa when you shop
Amazon Smile
Give Back Program

Shepton PTSA will

receive a donation

of 0.5% of all eligible

sales made through our Amazon Smile account! Link your account to the Shepton PTSA charity on

and help our PTSA earn money for events and programs that benefit all students! To learn more about setting

up your account click here





Good Neighbor
Rewards Program

Tom Thumb's Good Neighbor program links your Reward Card to Shepton High School. Stop by the Customer Service desk and pick up a registration form. Shepton's number is 6657.
(This cannot be

done online.)

Note: You MUST

re-link your

rewards each year!

click here to learn

how to link your Kroger card
If you have any trouble navigating our site, please contact webmaster@sheptonptsa.org.

Shepton PTSA President
Brandi Stevens
Stay Connected with
Shepton PTSA
2020 PTSA AWARDS
2019
Texas PTSA Awards
2017-2018
Texas PTSA Awards
2015-2016
Texas PTA Awards
Spring Increase Award
Members of
Shepton High School PTSA