---
Please click here for the Shepton High School Website
---
HALLOWEEN TREATS FOR TEACHERS AND STAFF:
With limited access to the school building during this time, PTA will be purchasing treats to be delivered on October 30th.
Donations will be accepted the week of October 19th. If you wish to contribute, please click here. Any amount is appreciated, and all will go directly towards our fabulous teachers and staff.
Many thanks for your generosity as we come up with creative ways to help show them how much they are appreciated!
For questions, please contact teachertreats@sheptonptsa.org.
Thank you!
---
Shepton 2021 Yearbook:
The 2021 yearbook is now on sale!
You can purchase the 2021 book online at jostensyearbooks.com or by clicking on the below link:
---
---
---
Shepton Stallion Athletic Booster Club
Welcome to the Team! To stay informed of our Sports Teams and Booster Club events and activities, please visit our website at www.SheptonStallionClub.com. Please create an account and/or LOG-IN first. Please update your Family Information and Student Form indicating your child's grade and sport. Then, follow the tabs to the services offered by your Shepton Stallion Athletic Booster Club. Our Booster Communication comes from your association with us. We hope you will find our resources helpful. We welcome your involvement and hope you will continue to be your child's greatest fan!
Laura White, Shepton Stallion Club President President@SheptonStallionClub.com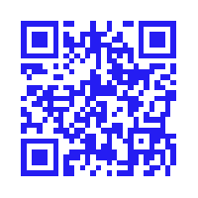 ---
SHEPTON BRAVO CLUB
The Shepton Bravo Club invites any student interested in theatre to join. While the 2020-21 school year is a little crazy, we are still hoping to do stretch our theatre muscles in some way and even in a virtual world, we need to raise funds. Join us and purchase a fun theatre mask.
---
25th Annual Vendor Fair - Changed to Virtual
Description
Board Members and Plano ISD Community
The Digital Vendor Fair is still open and has businesses anxious to help you meet your goals during the coming school year. Many vendors have offers specific to our current situation. Check them out!
www.planopta.org/vendorfair-digital
---
IMPORTANT DATES
Wednesday, October 21st- 9th Football Pink Out @Clark Stadium
Wednesday, October 28th- Reflections Due
Wednesday, October 30th- 9th Volleyball and JV2 Volleyball Pink Out @ Shepton
November 3rd- Election Day, no school
November 23rd-28th- Thanksgiving Break
December 21st- January 4th- Winter Break
January 5th- First day of second semester
Subscribe to the PTSA Calendar
---
LEGISLATIVE NEWS
Governor Abbott has waived the grade promotion requirements for 2020-21 STAAR testing. Your Texas State PTA is advocating for a complete waiver of STAAR for this school year given all the additional issues related to Covid-19. If you'd like to share your opinions on this, contact your state legislator via this link .
See more information HERE
---
2020-2021 VOLUNTEERS
New Plano ISD Volunteer Management System Now Live
Plano ISD is excited to announce the launch of our new volunteer management system, VOLY, for the 2020-2021 school year. The new system is now live and can be accessed at pisd.edu/volunteer. While Plano ISD is not able to host volunteers onsite at this time, logging in now will allow you to get a head start on completing your volunteer application, online orientation and criminal history check. These three requirements must be completed annually to be eligible to volunteer in Plano ISD.
For technical assistance with your current volunteer account, including your username and/or password, please contact the Plano ISD Help Desk at helpdesk@pisd.edu or (469) 752-8767.
Thank you for your patience as we transition to a new volunteer management system in order to improve the experience for our volunteers who are valued partners in the success of our students. We greatly appreciate your willingness to invest your time and efforts into supporting Plano ISD students, families and staff. If you have any questions, please contact askPISD@pisd.edu.
---
Reflections is a National PTA sponsored arts recognition program that encourages artistic expression. The Reflections theme for 2020-2021 is "I Matter Because". Use your imagination to create a film, song, artwork, photograph, poem, short story or dance routine. You may enter as many times as you like in as many categories as you like. Each entry must be accompanied by an official entry form. Be sure to reflect the theme in your work.
There also is a special artist division option for students with disabilities to ensure that all students have the opportunity to participate in the program.
The student or at least one person from their primary household must be a current member of the Shepton PTSA in order to participate; please go to https://sheptonptsa.membershiptoolkit.com to join PTA today if you haven't already done so.
Click here more information, eligibility and entry forms:
To view past winners, click here:
The deadline for all Reflections projects is October 28th and can be turned in digitally or turned into the Shepton front office in the Reflections box.
---
Help OUR ptsa when you shop
Amazon Smile
Give Back Program

Shepton PTSA will

receive a donation

of 0.5% of all eligible

sales made through our Amazon Smile account! Link your account to the Shepton PTSA charity on

and help our PTSA earn money for events and programs that benefit all students! To learn more about setting

up your account click here





Good Neighbor
Rewards Program

Tom Thumb's Good Neighbor program links your Reward Card to Shepton High School. Stop by the Customer Service desk and pick up a registration form. Shepton's number is 6657.
(This cannot be

done online.)

Note: You MUST

re-link your

rewards each year!

click here to learn

how to link your Kroger card
If you have any trouble navigating our site, please contact webmaster@sheptonptsa.org.

Shepton PTSA President
Brandi Stevens
Stay Connected with
Shepton PTSA
2020 PTSA AWARDS
2019
Texas PTSA Awards
2017-2018
Texas PTSA Awards
2015-2016
Texas PTA Awards
Spring Increase Award
Members of
Shepton High School PTSA